ActiveScore Portfolios
Assessing property portfolios streamlines the certification process. Working with a single contact at an organization means all the required steps can be applied simultaneously - saving time and resources for our partners.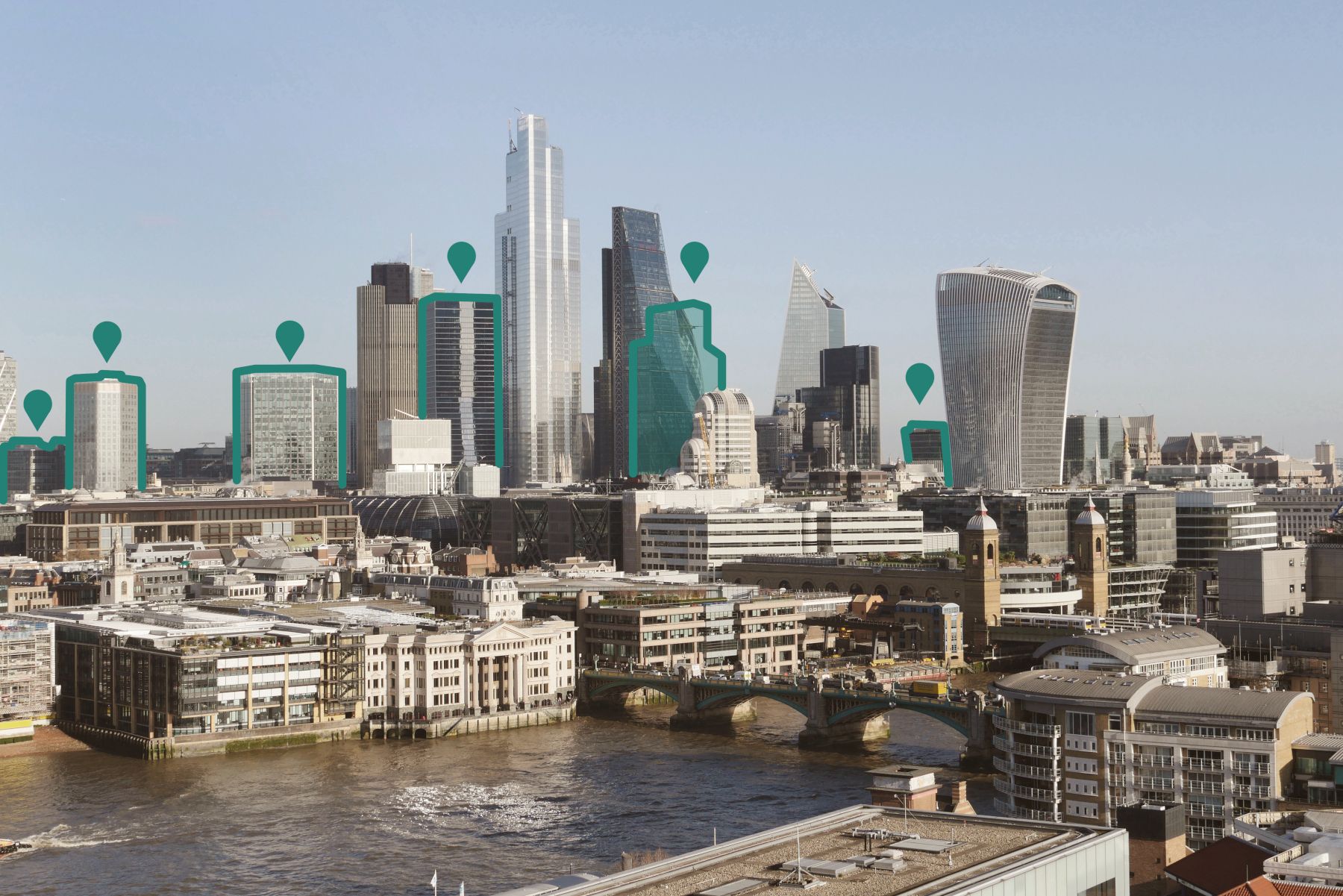 Offices can be more than just workplaces, and residential schemes can grow into vibrant communities. To achieve these goals, ambition and vision are key. Smart developers consult with experts like ActiveScore, to ensure that all the necessary infrastructure is in place for future-proof assets that inspire and support Active Travel.
Lendlease
Like many major cities, Sydney and Melbourne have seen Active Travel surge in the last couple of years. So, when Lendlease Australia got in touch about certifying sixteen of their buildings we were happy to help.
We assessed both new and established developments in both cities, working closely with our Lendlease contact to streamline the assessment process across these flagship properties.
ActiveScore is working with Lendlease on a number of their sydney and Melbourne properties.
ActiveScore Platinum: 2 Buildings
ActiveScore Gold: 13 Buildings
ActiveScore Silver: 1 Building
Brookfield Properties
An ambitious ESG strategy considers every possible approach. One way to reduce Scope 3 emissions is to keep people moving, after all, fewer people using polluting vehicles leads to less CO2 and particulate matter in the air.
ActiveScore certification includes projected CO2 savings via active commuting – something Brookfield factored into their visionary programme of improvement.
Following a streamlined consultation process with our team, Brookfield advanced the ActiveScore ratings of their ten London flagship assets.
ActiveScore Platinum:6 Buildings
ActiveScore Gold:4 Buildings
Bruntwood
Future-focused developers like Bruntwood are thinking ahead and fitting out their buildings to support active commuters. ActiveScore partnered with a Bruntwood representative to share our Active Travel knowledge with twelve of their UK building managers.
With the support of a SLL (sustainability-linked Loan) and advice from ActiveScore and other expert organisations, Bruntwood are setting standards for ESG (Environmental, Social, and Corporate Governance) while improving the health and well-being of their occupants.
ActiveScore is working with Bruntwood on a number of their UK properties.
ActiveScore Gold: 5 Buildings
ActiveScore Silver: 2 Buildings
ActiveScore Certified: 1 Building
Certifications in progress: 5 Buildings
BentallGreenOak
Active Travel has never been more relevant – good for people and good for the planet. Developers are playing their part by making sure their buildings inspire and support active commuting.
World-class provision means more than just lockers and showers – engagement services like bike repair can hugely enhance occupier well being. Eight of BentallGreenOak's London assets offer exceptional engagement programmes, contributing to the portfolio's strong ActiveScore ratings.
ActiveScore is working with BentallGreenOak on a number of their London properties.
ActiveScore Gold: 1 Building
Certifications in Progress: 5 Buildings
GPE
Through meaningful change, organisations can support the existing community of active commuters and inspire the next generation of cyclists, runners, and walkers. Plus, our expert support means developers and landlords can implement meaningful change quickly and efficiently
ActiveScore is working with Great Portland Estates on a number of their London properties.
ActiveScore Ratings: Certifications in progress
Revantage
Planning new buildings carefully can help ensure that active travel facilities are future-proof and resilient, but retrofitting existing assets can also be achieved efficiently.
Revantage are making improvements across all of their existing developments in the UK and Ireland, and six buildings from their portfolio have already scored high in their ActiveScore assessment.
ActiveScore Platinum: 4 Buildings
ActiveScore Gold: 2 Buildings
Certifications in progress: 5 Buildings