Sustainable Mobility
People are choosing cleaner, greener, and healthier ways to travel. Bikes have surged in popularity during the last few years, and the use of e-bikes, scooters, and other sustainable modes of transport continues to grow.
"On average, more than 60% of the carbon impact of a building in Brussels is created by commuting."
(Urbanite Advisors research, 2022)
Air pollution is caused by a complex mix of gases and particulate matter (PM) from both man-made and natural sources. It is a significant threat to human health and has many negative environmental impacts including global warming.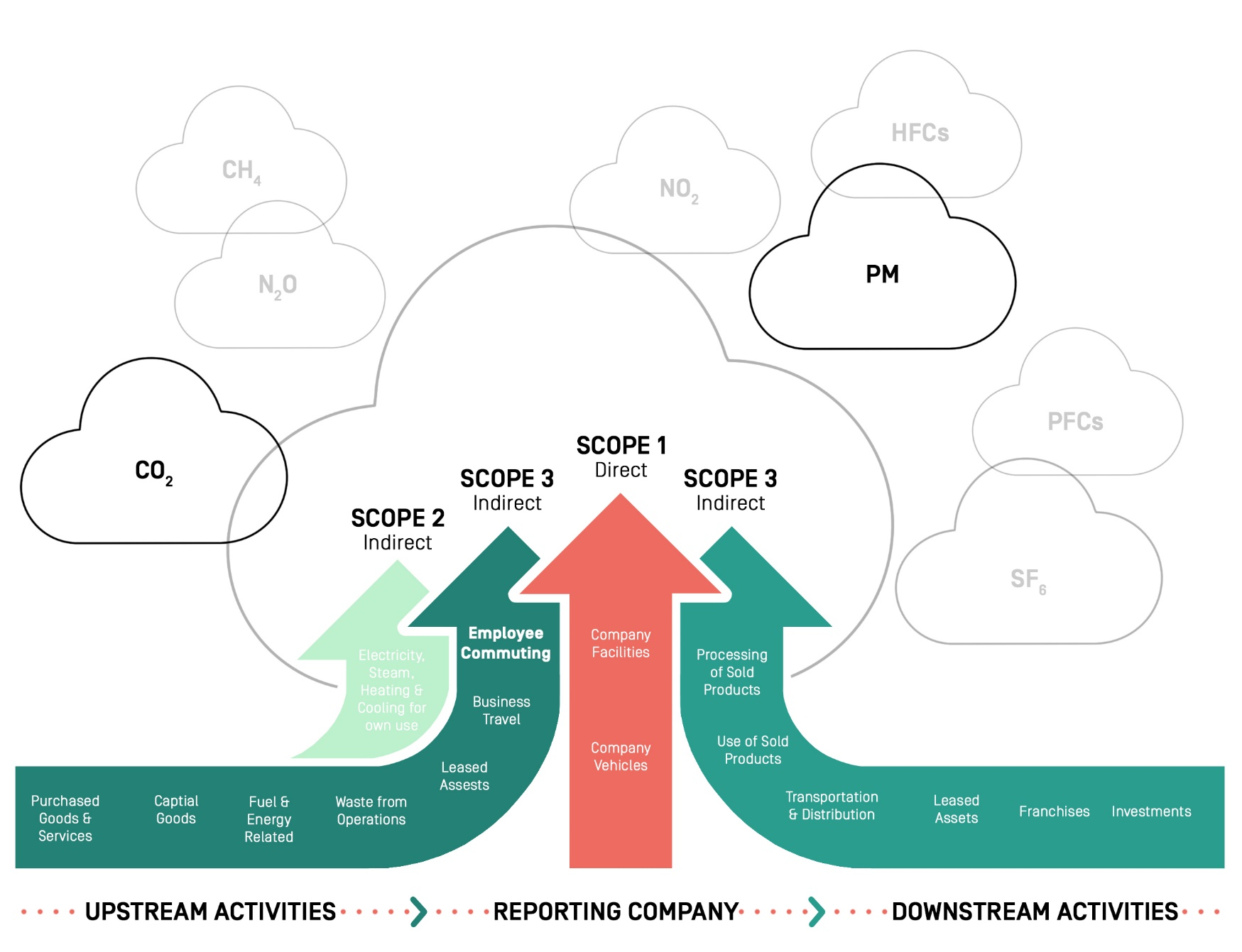 Long-term exposure to air pollution can cause chronic health conditions like cardiovascular and respiratory diseases, as well as lung cancer. Certain fine particulates, such as PM2.5can pass through the lungs into the bloodstream, so the importance of clean air both indoors and outdoors cannot be overstated.
Corporate emissions are divided into three categories:
Scope 1 –direct emissions the company makes, such as fuelling the boiler.
Scope 2 –emissions made indirectly, such as electricity for lighting.
Scope 3 –associated emissions, such as buying products from suppliers and staff commuting.
Emissions
Transport accounts for 27% of CO2emissions in the UK (Department of Transport, 2021), and 16% of PM2.5(Public Health England, 2018).
Incentives to work from home, car-sharing, efficient public transport, and a thriving culture of Active Travel can all help reduce commuter emissions.
ActiveScore assessment includes a building-specific Clean Air Calculator that highlights the average quantities of CO2and PM2.5emitted per mode of local transport. This calculation provides a baseline from which the total Scope 3 emissions saved by Active Travel can be modelled.
Health and Well-being
Active mobility is good for the environment and good for people. According to research, active commuters take fewer sick days (1.3 days less per worker annually – Hendriksen et al., 2010) and 82% reported feeling less stressed at work (Cyclescheme, 2019).
Daily physical activity is widely recognised to lower the risk of depression by up to 30% (Department of Health & Social Care, 2019) along with a range of health benefits, such as reducing the risk of disease, managing existing conditions, and developing and maintaining physical and mental function.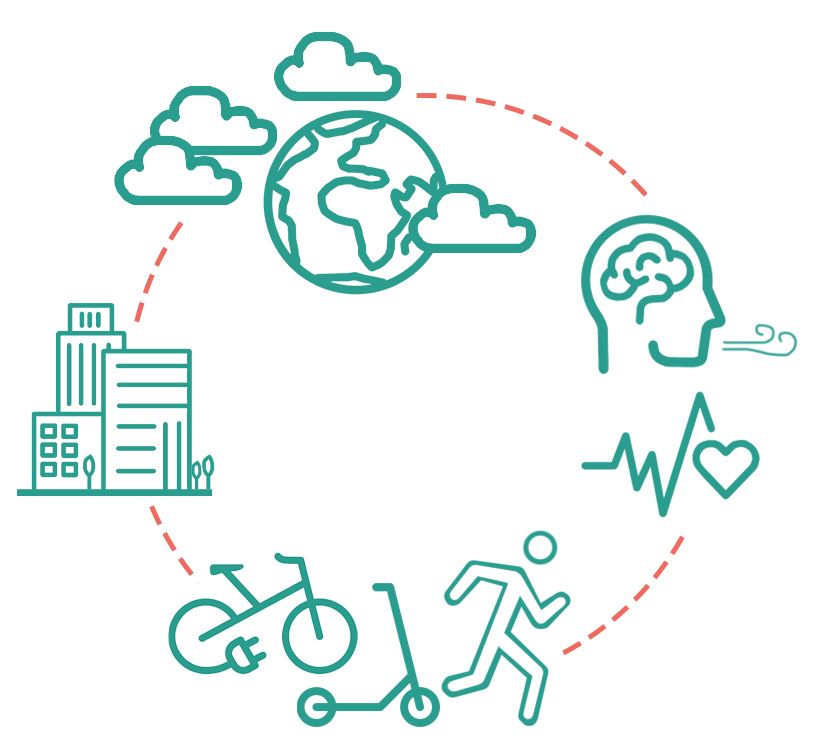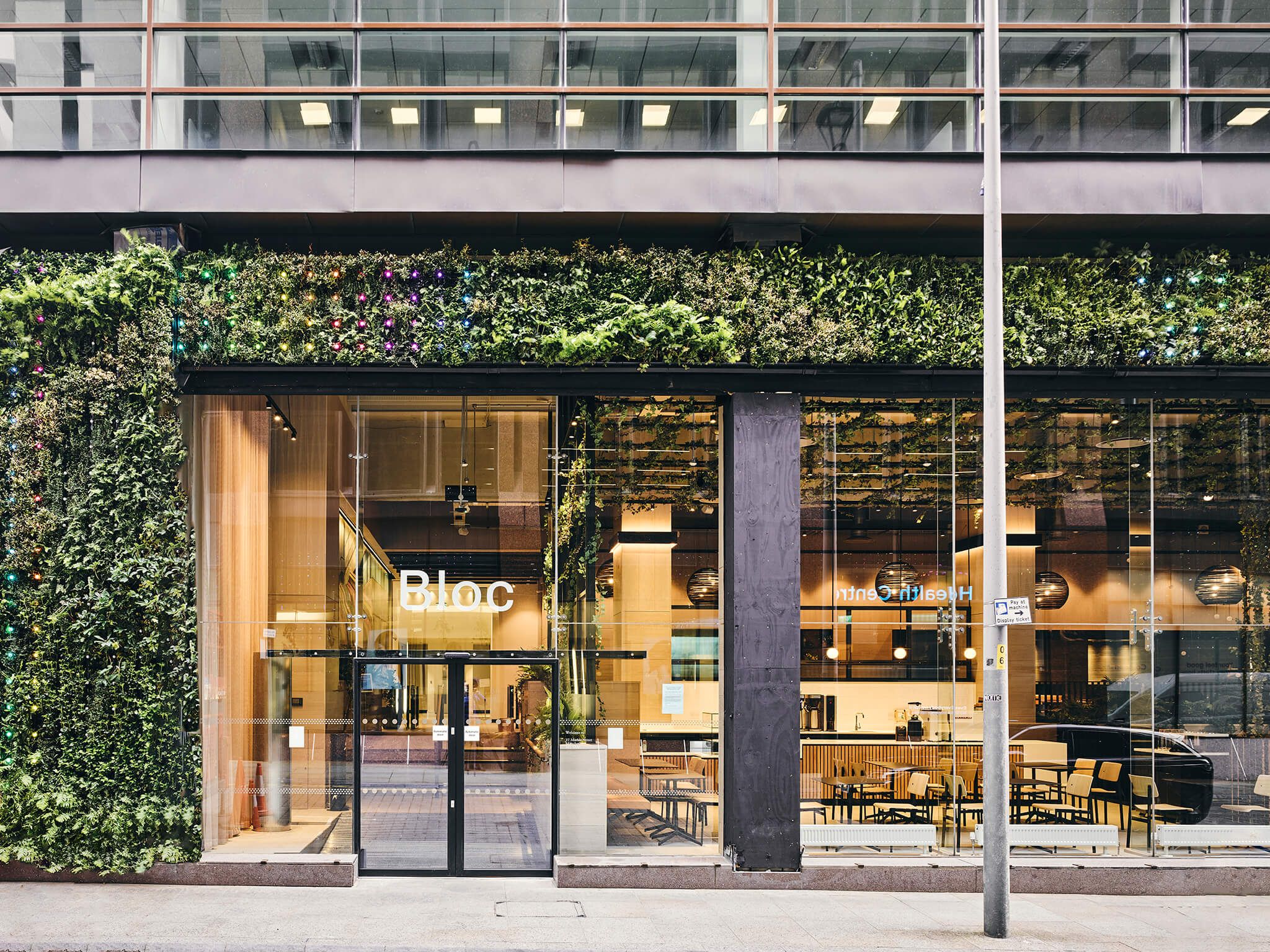 Bruntwood
ActiveScore has an ongoing partnership / working relationship with Bruntwood across many of their UK properties.
Thanks to a SLL (sustainability-linked Loan), Bruntwood have been able to implement improvements outlined by ActiveScore, resulting in sustainable buildings that support tenant well-being and set standards for ESG (Environmental, Social, and Corporate Governance).
ActiveScore Gold:5 Buildings
ActiveScore Silver:2 Buildings
ActiveScore Certified:1 Building
Certifications in progress:5 Buildings
Lendlease
Like many major cities, Sydney and Melbourne have seen active mobility surge in the last two years.
ActiveScore assessed sixteen developments for Lendlease in both cities, with many scoring highly in the sustainability categories, thanks, in part to Lendlease's ambitious Mission Zero emissions initiative.
ActiveScore Platinum:2 Buildings
ActiveScore Gold:13 Buildings
ActiveScore Silver:1 Building